Suite Tiger Woods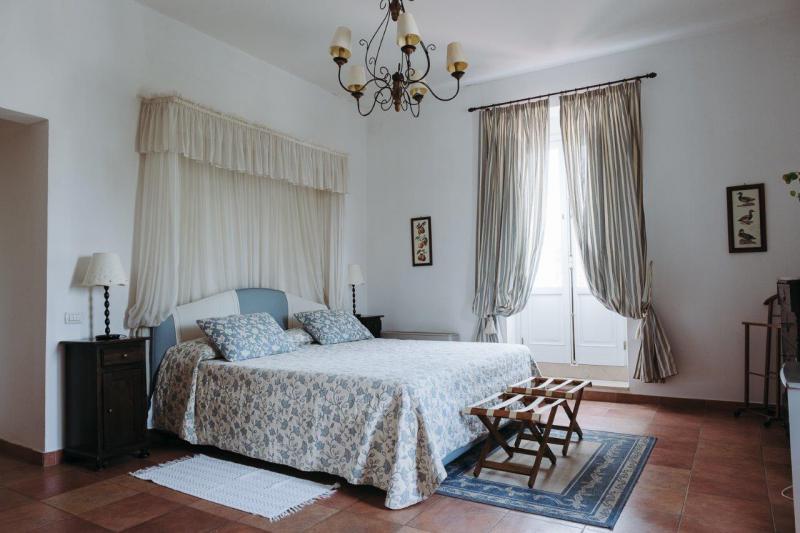 "Tiger Woods" is an exclusive suite and it is extremely spacious (45 sqm) with two bedrooms. It is refined light blue upholstery with welcoming and functional environment.
The suite is equipped with all comforts with a particular attention to all details: comfortable King-size bed, bathroom with Jacuzzi, free WiFi, air conditioning, direct telephone line, TV sat, mini bar and safe deposit box.
It has a large private balcony with a panoramic view of the golf course and the surrounding landscape.
The suite can accommodate up to a maximum of four people as follows: two in the double bed and two more on the comfortable sofa-bed in the second room.
Possibility of private yoga or pilates lessons on request.
Guests can use a shared elegant lounge before entering the rooms.