Course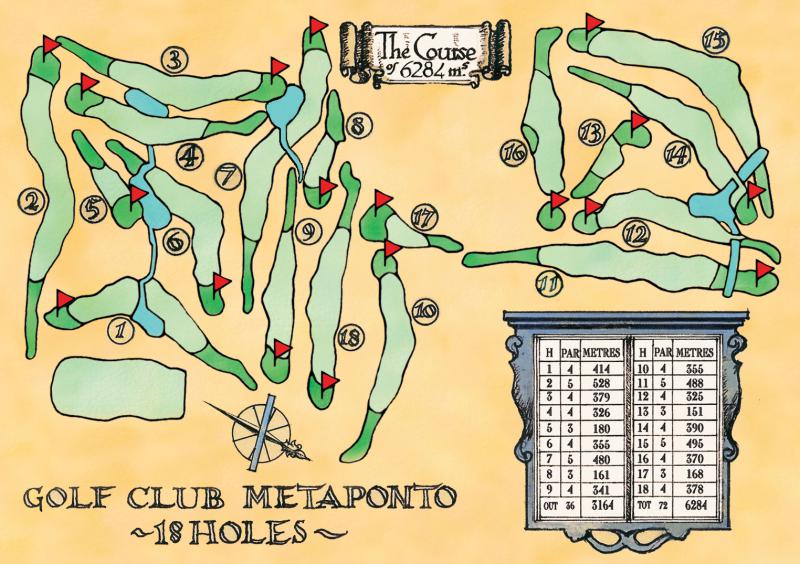 18 championship holes, 6284 meters, par 72, SR 130
The 18 championship hole course, 6284 meters long, par 72, SR 130 has a very open layout with wide fairways and undulating greens, interspersed with bunkers and ponds for exciting challenges.
The first holes are framed with the green of citrus grove, while the other holes are dominated by strategically placed olive trees.

Among the most beautiful holes there is the hole 7, a par 5 of 450 meters with a large lake bordering the fairway up close to the green; the hole 14, a par 4 of 375 meters dogleg right with a second stroke downhill and a channel protecting the green entrance.
To round out the structure, there is a very large driving range, with pitching area and putting green.